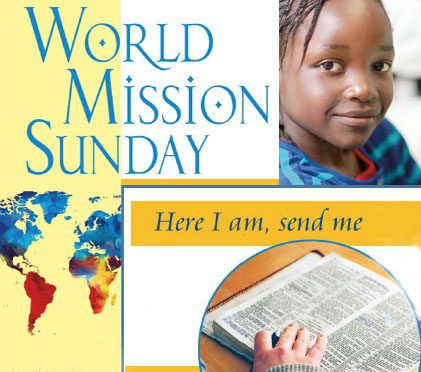 Our Parish Summary: World Mission Sunday
This week in the bulletin is RCM proposed options, click here for link.
Last week's Letter from Fr. Eric:
Dear Epiphany Family,
Supplied in this bulletin is a summary of the first part of the presentation (this link) from our September 18th parish meeting regarding our facilities and mission. It is a lot to digest but hopefully gives everyone a better idea of the reality we face. Next weekend we will share the options that RCM architects proposed. Please continue to pray that the Holy Spirit will lead our parish to help us be true living stones that fruitfully share the Living Stone of Jesus Himself.
Our parish mission with Richard Lane was a blessing. He has a definite gift for preaching that both challenges and inspires. I hope his message was one to help bring further renewal in each of our hearts and in our parish.
Please join me in saying thank you to the priests who have so faithfully served us over the years in our parish, the former parishes, and our diocese by supporting the Perpetuate the Gift Fund, our diocesan priests' retirement fund. Envelopes can be found in each of our churches, either at the ends of the pews or at the back of each church. I am so grateful for their faithful ministry and continued faithful ministry by filling in for priests on vacation, visiting hospitals and prisons, and even several retired priests who have covered parishes due to unforeseen circumstances. Some retired priests that continue to give so much and you may know include Fr. John Blaser, Fr. Frank Eckart, and Fr. Al Ceranowski. Upon retirement expenses significantly increase for priests and we can help give back for all they have given for us, Jesus, and the Church. Let us also pray for and give thanks to God to those priests who have served us.
In Christ,
Father Eric