In the Diocese of Toledo, all children in 8th grade are required to undergo formation in addition to Religious Education or Catholic schooling to prepare for Confirmation. Confirmation Registration is due Aug. 31, 2020.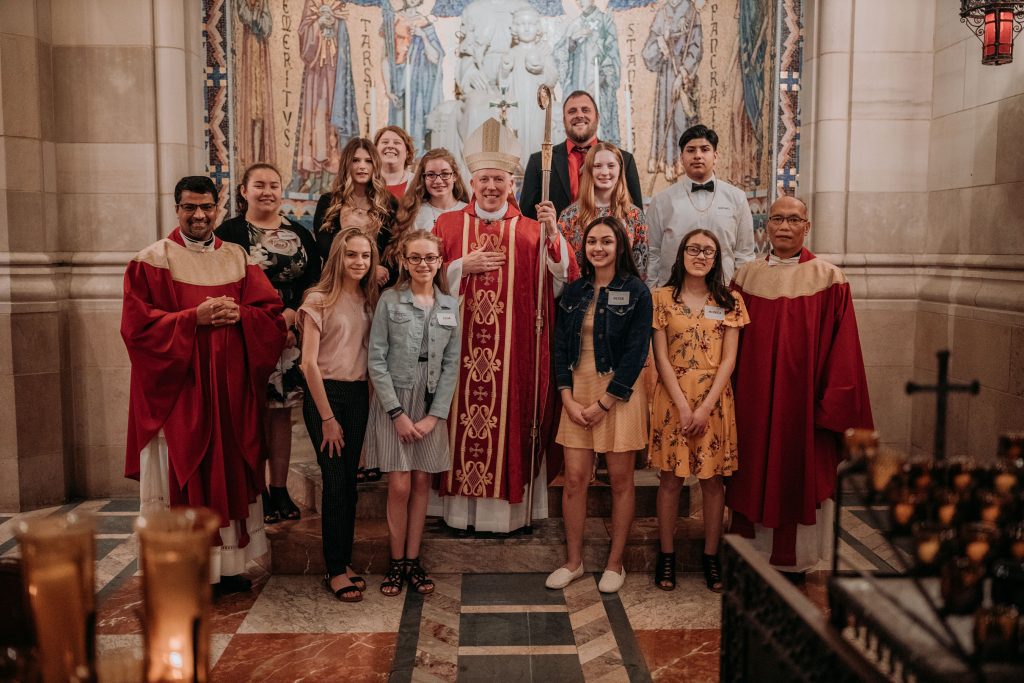 NEWLY CONFIRMED
​Congratulations to our newly confirmed
who were sealed with the Gift of the Holy Spirit
​on Thursday, April 11, 2019, at
Our Lady, Queen of the Most Holy Rosary Cathedral.
Most Reverend Daniel E. Thomas, Bishop of Toledo, Celebrant.