Parents of students preparing for First Communion (typically 2nd grade)
need to register for Sacrament Prep in the parish. This program is a diocesan requirement whether the student is in Catholic school or parish Faith Formation classes.  Registration is now closed.
---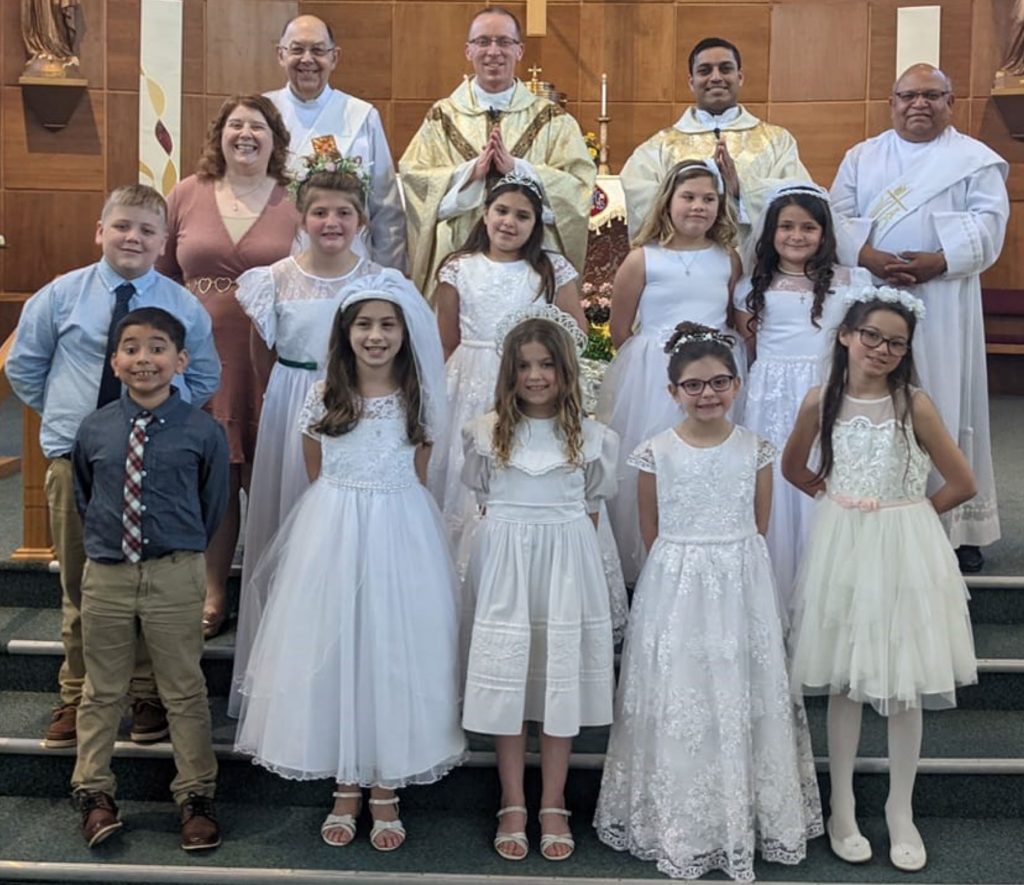 2021: Congratulations and Welcome to the Table of the Lord!
Lincoln Alfaro ~ Maria Allen ~ Lucy Brasiola
Amyah Ibarra ~ Lance Jennings ~ Addison Riter
Kendra Rodriguez ~ Ariana Swackhamer
Elise Thomas ~ Karsyn Williams
Celebrants: Fr. Eric Mueller and Fr. Melwin Dsouza
Deacon Leon Holmer and Deacon Jose Garcia
Kathy Fech, Director Faith Formation