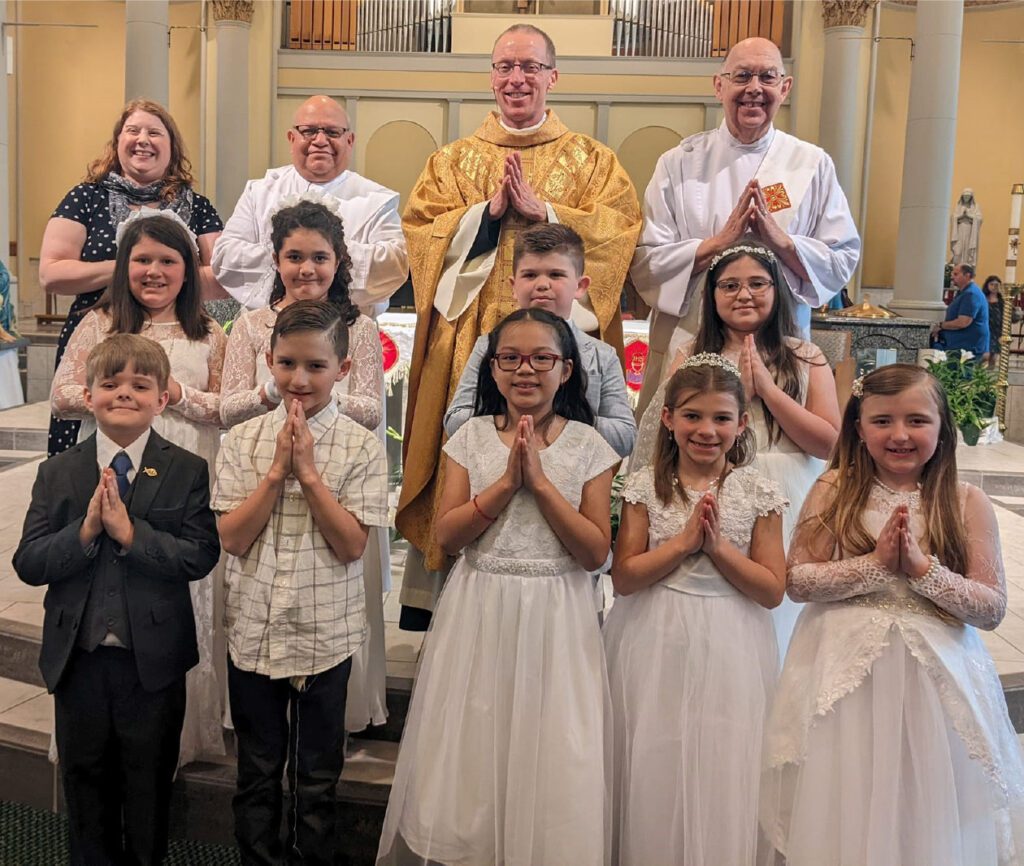 Congratulations and Welcome to the Table of the Lord May 1, 2022!
Clara Alfaro ~ Bryce Auxter ~ Mason Davis ~ Aniyah Johnson ~ Jacob Kuhlman ~ Aliana Monjaras ~ Aubrey Newton ~ Gabriella Pecina ~ Mia Pecina
Celebrants: Fr. Eric Mueller
Deacon Jose Garcia and Deacon Leon Holmer
Kathy Fech, Director Faith Formation
---
If you have a youth who will be in 2nd grade for 2022-2023 and needs to prepare for First Communion, please fill out the First Communion Registration below.
This program is a diocesan requirement whether the student is in Catholic school or parish Faith Formation classes.
---