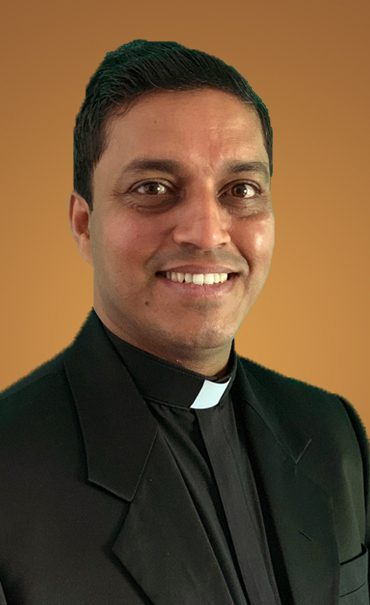 I am happy to introduce myself as Fr Melwin Dsouza. I was born on the 3rd of November in a tiny village in Mangalore County of Karnataka state, which is in the Southern part of India. I have four siblings.
My family is blessed in that three from five children have answered God's call and joined religious life. My older brother is a priest serving in Ghana, West Africa as a missionary. My sister is a religious nun serving in India.
Even as a child I could sense the calling to be a priest. I joined the congregation of the Pallottine fathers in the year 1995 after my completion of 10th grade. Having gone through the priestly training for 13 long years, I was ordained priest in the year 2008. After my ordination I worked in different capacities in India. Now I am appointed as the associate pastor of The Epiphany of the Lord Parish, Toledo. I am joyful and delighted to be part of this vibrant community, to give my service as a Spiritual father. My Thank you goes out to each one of you for welcoming me in your parish community. I look forward to a time here filled with God's Blessings and fruitfulness for each of us.
God bless all of you!
Fr Melwin Dsouza SAC