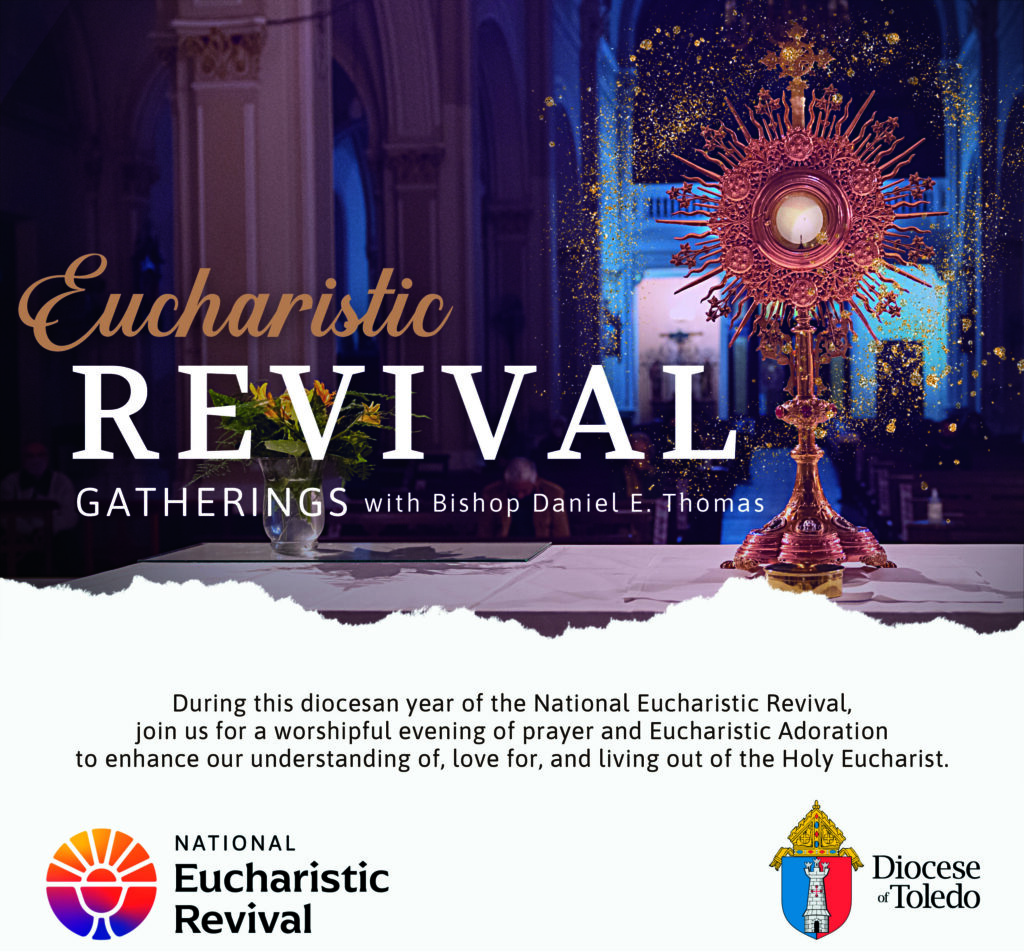 Diocesan Eucharistic Revival Gatherings
During this diocesan year of the National Eucharistic Revival, join us for a worshipful evening of prayer and Eucharistic Adoration to enhance our understanding of, love for, and living out of the Holy Eucharist. Bishop Daniel E. Thomas will be the celebrant.
3:00-4:30pm
Sunday, January 29, 2023
Our Lady of Consolation, Carey
Sunday, February 5, 2023
St. Michael the Archangel, Gibsonburg
Sunday, February 12, 2023
St. Patrick, Bryan
Sunday, February 19, 2023
St. Mary, Norwalk
Sunday, March 12, 2023
St. Peter, Mansfield
Sunday, March 19, 2023
St. Michael, Kalida
Sunday, April 30, 2023
St. John XXIII, Perrysburg
Visit toledodiocese.org/eucharist for details.
Or click on this flyer to print all dates and locations.