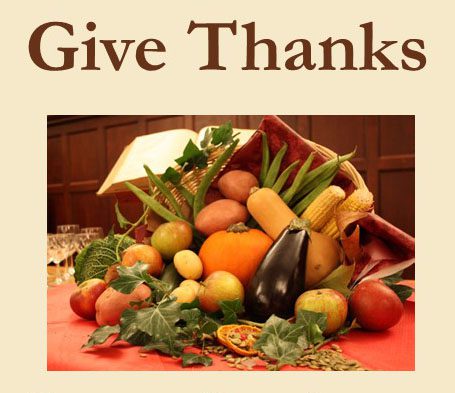 Give Thanks with Epiphany of the Lord
Begin your celebration with two opportunities for prayer over the Thanksgiving holiday.
Ecumenical Thanksgiving Prayer Service
Wednesday, Nov. 23, 7 pm
Epiphany of the Lord at St. Stephen
Please join Epiphany Parishioners as well as friends from other Birmingham
neighborhood churches for this annual service. Light hospitality
will be offered afterwards. If you can assist with refreshments,
please contact Cathy Singlar (419-262-4216).
All in attendance are asked to bring a canned/ dry good donation
for the Birmingham Food Pantry.
Thanksgiving Day Mass
Thursday, Nov. 24, 9 am
Epiphany of the Lord at St. Stephen
Before you partake in your feast, join us for the ultimate feast:
the Sacrifice of the Holy Mass.