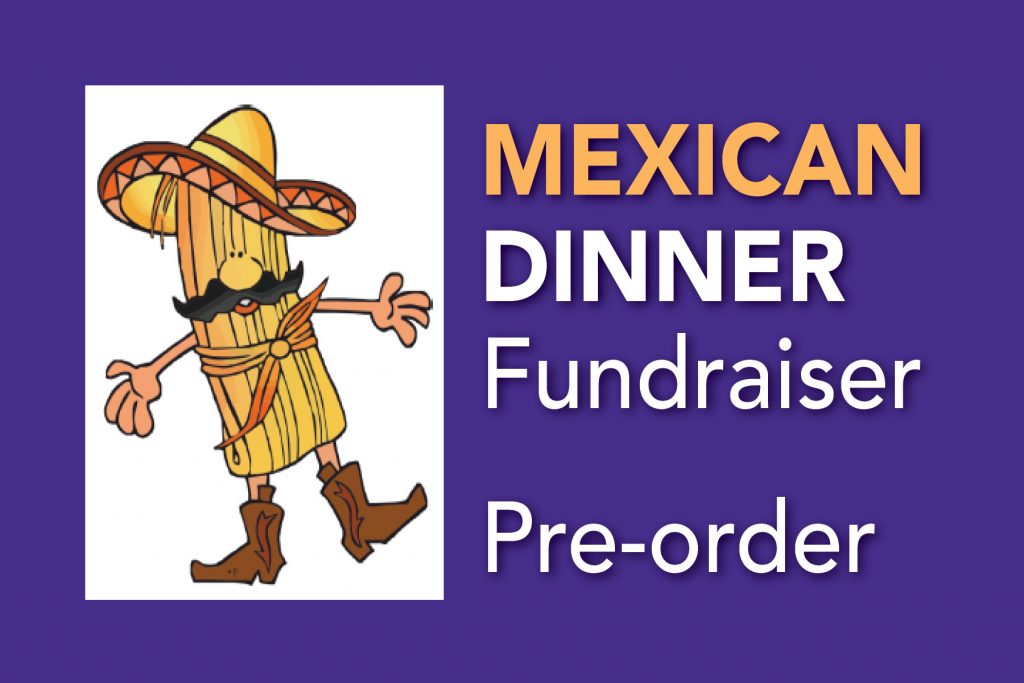 Mexican Dinner Fundraiser
Drive-through only. Must pre-order and pre-pay.
ORDER TODAY: Call the office 419-698-1519 or print ORDER FORM and bring to office.
All orders must be placed before 4 pm on Monday, July 19.
Sun. July 25, noon-2
Pick up Sun. July 25, noon-2
Epiphany of the Lord at St. Thomas Aquinas, 729 White St., Toledo, OH 43605
Please enter off Idaho Street (signs will be posted).
Mexican plate, $13
Plate includes: 2 cheese enchiladas, 2 pork tamales, rice, beans, salad, and 2 cookies
Walking taco and 1 cookie, $3.50
Funds benefit programs for the youth of Epiphany of the Lord, specifically Totus Tuus and Net Retreat.
Totus Tuus– Aug. 1-6, 2021
Net Retreat– Nov. 20, 2021
Donations Needed! Volunteers Needed!
Cookies (homemade or store bought) and financial donations to offset cost of supplies.
Please contact Olga Tucker (419-346-1280 or 4olga@bex.net) or Andrea Boyak (567-970-1551 or boyak578@bex.net) to donate or to help. We especially want youth to help deliver dinners from the kitchen to cars.