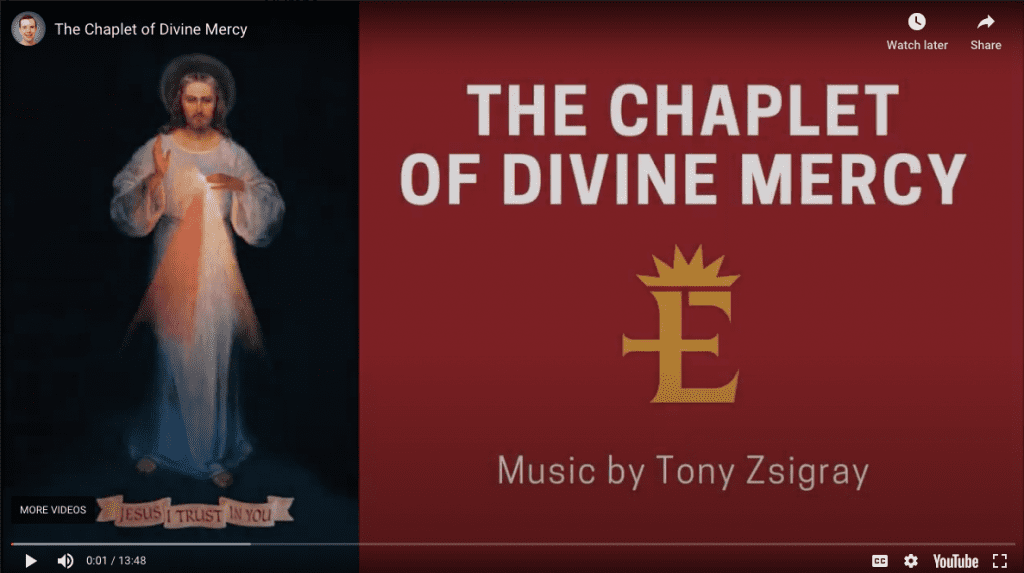 Divine Mercy Chaplet
Sunday, April 19 is Divine Mercy Sunday.
The Chaplet of Divine Mercy is recited using ordinary rosary beads of five decades. It can also be sung, join Tony Zsigray, Director of Liturgical Music, as he leads us. Thanks also to Gregory Matuszynski II, our Pastorial Associate, for creating this presentation. Click on CHAPLET.
Jesus asked St. Faustina to pray this Chaplet at the 3:00 hour, so it can be prayed every day. But especially pray it on this Sunday, on the Divine Mercy Sunday, please see the bulletin for more details.
May this add a powerful devotion to your life, especially on Divine Mercy Sunday – Your pastor, Fr. Gilbert Mascarenhas, SAC