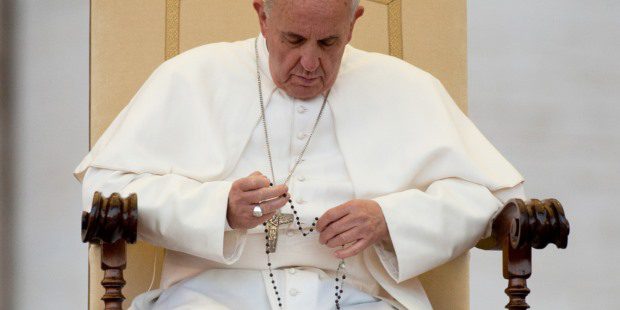 World Rosary TODAY at 4 pm (our time) united with Pope Francis
Bishop Daniel Thomas asks all the faithful of the Diocese of Toledo to unite in praying the rosary at 4:00pm today our time (9:00pm Rome, Italy time).
This is following Pope Francis' request that Catholics throughout the world pray the Luminous Mysteries today at the same time for an end to the spread of the coronavirus, for protection for our families, and in particular for the sick and those who care for them: doctors, nurses, and volunteers. On this Solemnity of St Joseph, we also beg his intercession, spouse of Mary and Patron of the Universal Church!
If you want to share the link on Facebook: https://www.facebook.com/846185655421697/posts/3765066400200260/?d=n