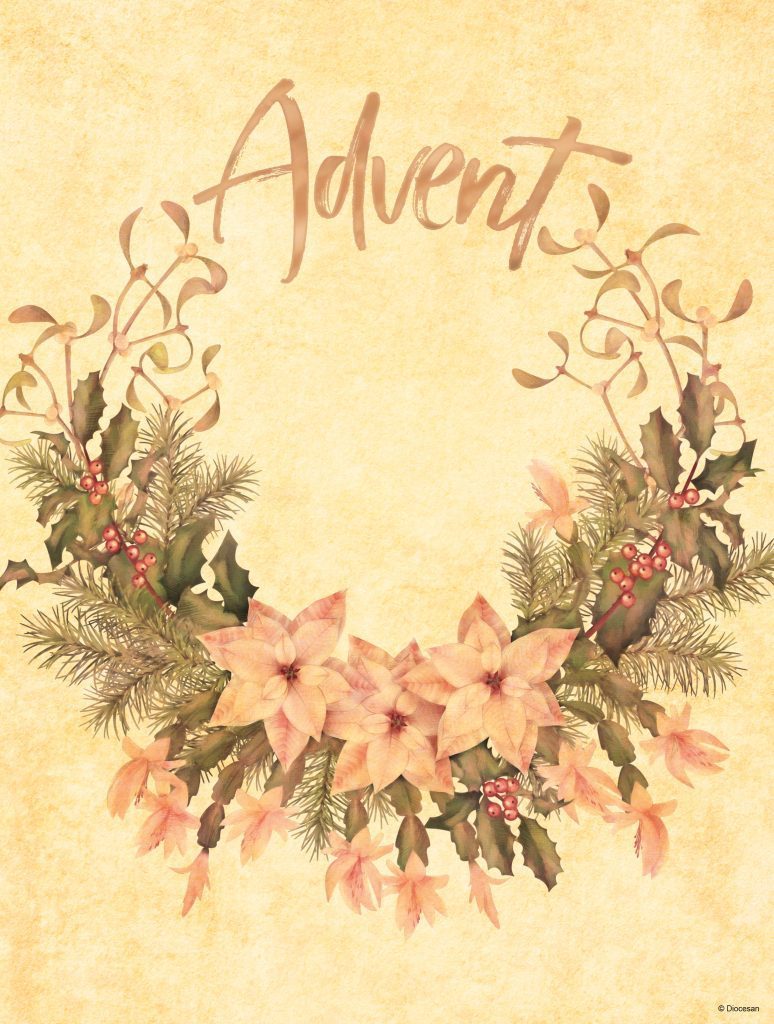 Advent Enrichment
Advent, a season filled with traditions that help us prepare for the Messiah's birth.
In the 4 weeks of Advent, in the bulletin, you will find a tear-out sheet that helps you make different Advent commitments. Please fill one out each week and place in the Advent boxes on our campuses as part of your prayerful commitment. Or you can click and print Advent Commitments for the 1st week of Advent.
I also urge you to view the Advent calendar and special activities advertised in the bulletin or linked below. While you may not be able to partake of all the opportunities, please add them to your schedule so you are more likely to make them a priority.
Click to view Advent Calendar. Click to view Schedule for Advent and Christmas or Special Events.
Also, in our Parish APP, we have Daily Advent Reflections – check it out!
Tap on the Advent button with the Advent Wreath.
If you don't have the APP – just Text APP to 88202 to DOWNLOAD the free myParish App.
Let us commit together in the coming weeks to slow down and not get so caught up in the commercialism of the season that we lose sight of the reason for our celebration. I invite you to spend time reflecting on the scriptures and enjoying family and friends. May this season of Advent be filled with God's grace and peace.
It is a joy and blessing to serve you as your pastor,
Fr. Gilbert Mascarenhas SAC