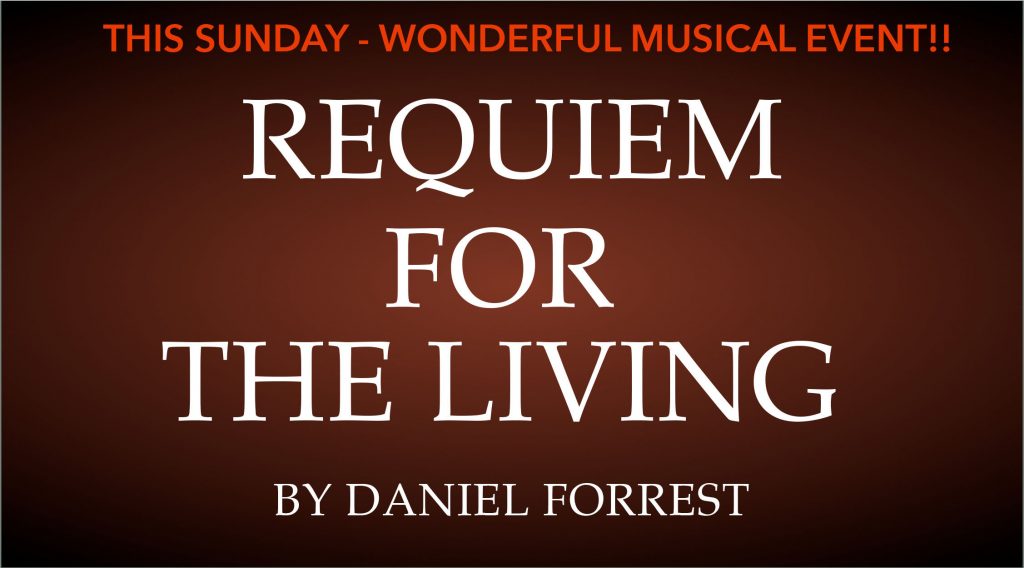 REQUIEM FOR THE LIVING
BY DANIEL FORREST
THIS COMING SUNDAY – DON'T MISS THIS WONDERFUL MUSICAL EVENT!!!!
Epiphany Of The Lord Parish Presents REQUIEM FOR THE LIVING by Daniel Forrest
SUNDAY, OCTOBER 20TH, 4:00 P.M.
SACRED HEART CHURCH, Sixth and Oswald Streets, Toledo, OH
Please join us at this special memorial concert in honor of our deceased members of Epiphany Of The Lord Parish.
The Requiem will feature large chorus, soloists, and chamber orchestra with organ, under the direction of Anthony Zsigray.
This fund-raiser event is seeking to refurbish our 1918 Schantz Pipe Organ at our St. Stephen Church. A free-will offering will be taken after the concert to help us reach our goal.
If you are unable to attend and want to contribute to the Organ Fund, click HERE. Then in the Choose a Fund, click the down arrow and select Organ & Music Fund.