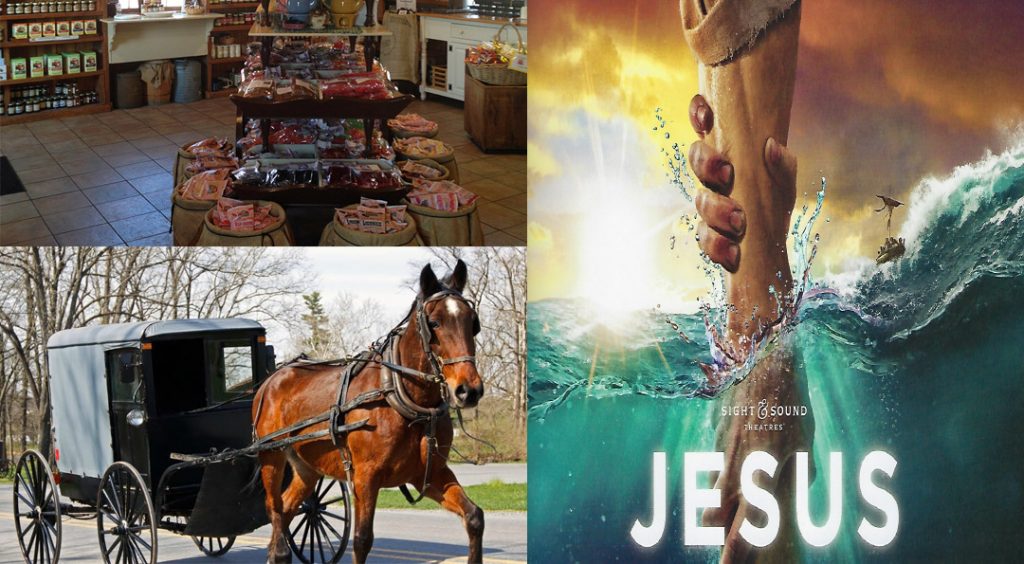 Trip to Amish Country PA and Sight & Sound Theatre
St. Anthony Society Bus Trip
Mon. Sept. 9th thru Weds. 11th.
3 Day 2 Nights Trip to Strasburg, Lancaster County, PA
We still have some seats available and money is now due by Friday, August 16th.
Fr. Gilbert is looking forward to going on this trip with all of his wonderful parishioners. So if you haven't signed up yet please call the Parish office 419-698-1519.

We will be visiting Amish country to shop and eat at a fantastic restaurant with a smorgasbord that is out of this world. The Bible comes to life at Sight & Sound Theatre with the spectacular story of Jesus that we will see on our second day. We will be making a stop at the Flight 93 National Memorial to pay our respects on our way home on Sept. 11th.
($390 per person cost includes bus fee, hotel room, live Jesus show at Sights & Sounds, snacks & drinks there and back plus free complimentary breakfasts)