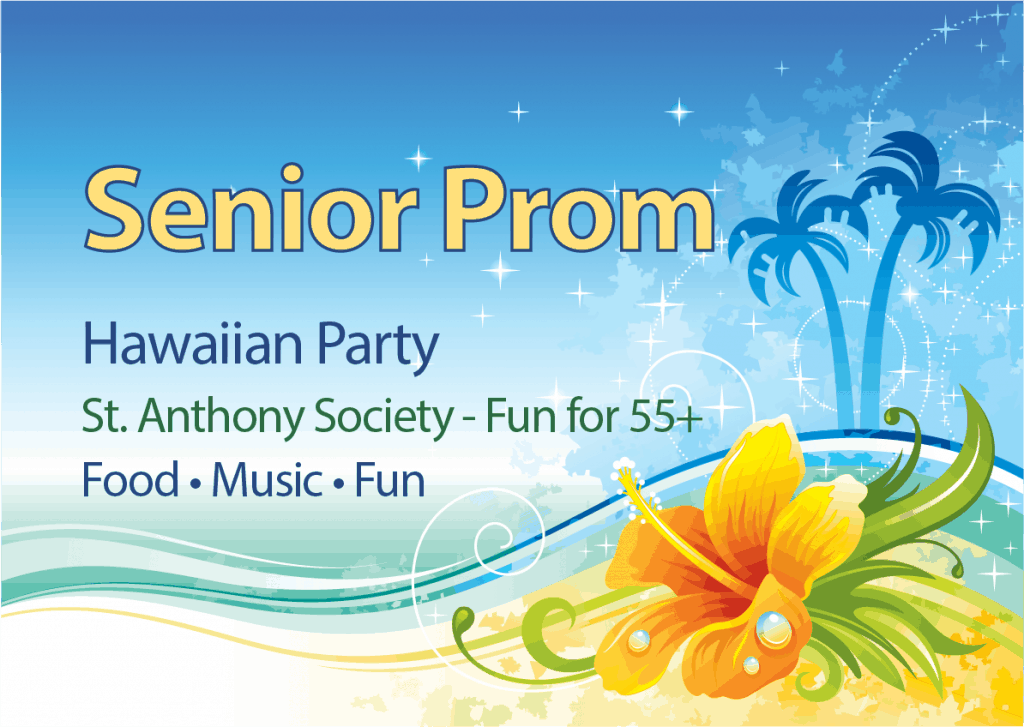 Senior Prom: Hawaiian Party
Epiphany Senior Prom sponsored by the St. Anthony Society

Saturday, June 22nd • 5:30 PM Cocktail Hour, 6 PM Dinner
$20 each (ages 55+) Includes dinner, drinks, & desserts!
Enjoy dancing & music by "NIGHT SESSIONS" 6 PM-10 PM
St. Thomas campus in the air-conditioned Gym on 729 White St.
Call the parish office for tickets 419-698-1519
Invite your friends. Connect on Facebook to our Senior Prom event:
https://www.facebook.com/events/2412614749020134/
and select that you are GOING, and under the SHARE menu, click the INVITE FRIENDS button & select friends that would enjoy this. Or SHARE our event as a POST on to your page – spread the word!