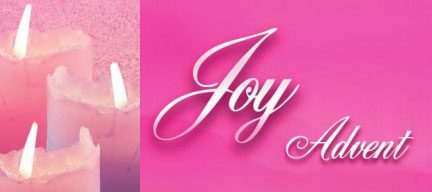 Third Sunday of Advent
Dear Epiphany Family,
In the summer I wrote about the Facilities and Mission Task Force that was formed from parish members from all three campuses. Their purpose is to help better explore how all of our facilities serve our mission and what we are realistically able to maintain moving forward. As I wrote about earlier, we sought the services of an architectural firm to do a comprehensive assessment (structural, electrical, mechanical, HVAC, code, accessibility) of all of our parish facilities. After exploring and interviewing several firms with input from the task force, we hired RCM architects out of Findlay. Previously RCM has worked with other parishes in similar situations to ours. They very recently began the facilities assessment with their architects and engineers they contract with, which should be completed by the end of the month. Next, likely in January, they will seek feedback from parishioners and parish ministries regarding space needs for our ministries, etc. Later on they will compile their facility assessment data along with parishioner feedback to present possible options moving forward in a public parish meeting. Through it all I pray that this process will help us to be better disciples journeying together toward Christ as our parish mission statement reminds us. Please continue to pray for our parish, and I invite you to pray the prayer below often for this process.
Heavenly Father, you provide for all our needs and love us with infinite, merciful love. You never abandon us but are ever-present, giving us hope now and for the future. We thank and praise you for the heritage of the original East Toledo parishes and their witness to you. We are your living stones built upon the Living Stone of Jesus. Send your Holy Spirit upon us, our whole Epiphany family, and all of East Toledo, that we may be guided and given wisdom to do your will in all things. Inspire us to grow as disciples of Jesus, helping us to be true living stones, building one another up and more closely united in the Living Stone of Jesus. Help us be good stewards of all you have shared with us and honor our past. Guide our discernment and give us courage to make decisions that will make our parish fruitful. Help us, as living stones, to share the Living Stone of Jesus with all, building your Kingdom. Through Christ our Lord. Amen.
Jesus the Good Shepherd, have mercy on us
Sacred Heart of Jesus, have mercy on us
Our Lady of the Holy Rosary, pray for us
St. Louis, pray for us
St. Stephen of Hungary, pray for us
St. Thomas Aquinas, pray for us
In Christ,
Father Eric