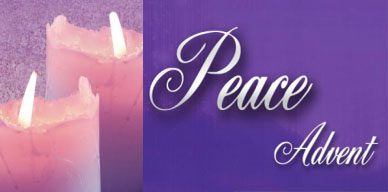 2nd Sunday of Advent
Dear Epiphany Family,
Next Saturday, December 12th, our 4pm Saturday vigil Mass will move from our St. Stephen campus to our Sacred Heart campus to better accommodate our celebration of Our Lady of Guadalupe. While we will be celebrating the third Sunday of Advent, we will still give thanks for our Lady's special appearance in Mexico in the 16th century and her special care for us, her children. Matachines dancers from Norwalk St. Paul will be dancing for our Mass in honor of our Lady as a beautiful expression of prayer. I was very blessed to become familiar with them during my first assignment as a priest at Norwalk St. Paul. Please consider joining us for this beautiful celebration.
Our Lady of Guadalupe belongs to more than just people of Mexican roots. The Church has proclaimed her as Patroness of the Americas. Her apparitions remind us how deeply she cares for her children and meets them exactly where they are, prompting St. John Paul II to name her the Star of the New Evangelization. Her words to St. Juan Diego give us comfort during uncertain times today:
Listen, put it into your heart, my youngest and dearest son, that the thing that disturbs you, the thing that afflicts you, is nothing. Do not let your countenance, your heart be disturbed. … Am I not here – I, who am your Mother? Are you not under my shadow and protection? Am I not the source of your joy? Are you not in the hollow of my mantle, in the crossing of my arms? Do you need anything more?
In Christ, 
Father Eric