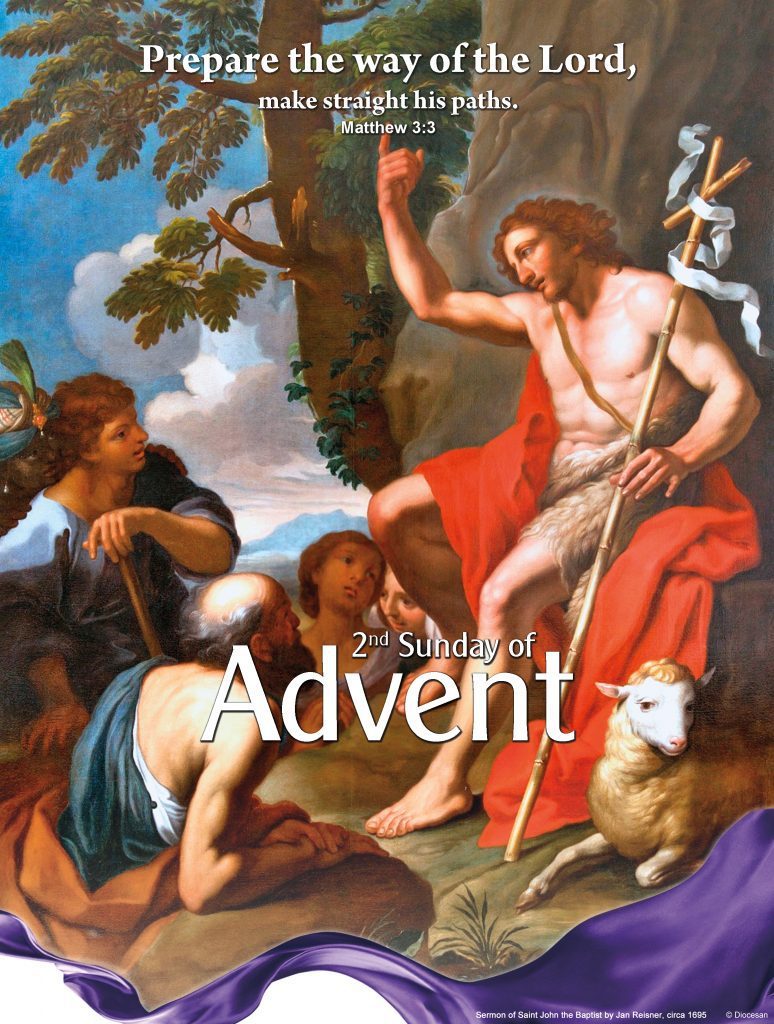 2nd Sunday of Advent
My Dear Friends in Christ,
How is your Advent going? We are officially beginning the second week. Are you being challenged by the busyness of the holiday season: shopping, Christmas cards, parties, decorating and all the extras that seem to take so much of our time and energy? Is all the commercialism pressuring you? Sometimes we can find ourselves overwhelmed and we get lost in all the hustle and bustle of Christmas. Slow down, take a deep breath and just remember to take time to reflect on the reason for this glorious season.
In our readings this week we are again challenged by the message of repentance and turning away from sin, in preparation for the coming of Christ. John the Baptist wanted proof of how the Pharisees and Sadducees intended to reform. I invite you to consider for a moment your own need for reform. Think about a behavior in your life that you feel the Lord is calling you to change, why would that change be beneficial and what is standing in your way? Our Advent commitment sheets are a wonderful way to do just this.
Please do not forget that the Sacrament of Reconciliation is a wonderful way to prepare our hearts for the coming of the Savior. Also, we are including some special information on the Feast of Guadalupe. I hope you'll read about the apparition of Mother Mary at Tepeyac and consider joining us for the 11:30 a.m. Mass and Guadalupe celebration next Sunday. Again, I ask you to please take a bulletin each week for important details on confession, Guadalupe, and much more.
Enjoy this upcoming week with your family and friends in peaceful hearts. Include your children, grandchildren, and other family members in sharing the joy of this holy season.
I am pleased and blessed to be celebrating this season of Advent with you, my faithful parishioners of Epiphany of the Lord Parish, with great love and joy.
May this season of Advent continue to be filled with God's grace and peace.
Fr. Gilbert Mascarenhas SAC
"When you feel guilty and confused, let it not be the
confusion of a despairing soul but one that is repenting."
– St. Vincent Pallotti