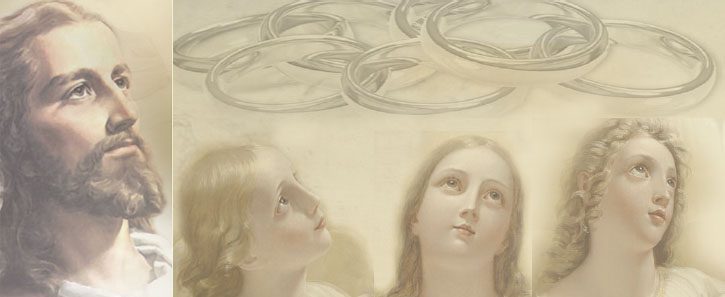 32nd Sunday of Ordinary Time
My Dear Friends in Christ,
Earlier this month we celebrated All Saints Day, a day dedicated to the Saints of the Church, and All Souls Day, a day set aside to commemorate the faithful departed who are awaiting their eternal reward. This is a good time to reflect on how our prayers help guide souls out of purgatory and into heaven! Our chance to help fellow sinners achieve sainthood is one of the (often underappreciated) riches of the Catholic faith.
Today's gospel focuses on relationships in heaven. The Sadducees challenge Jesus about which brother will be married to a woman in heaven. The heavenly union with God is so perfect that relationships, as we know them on earth, will be wiped away. In heaven, we are in full communion with all.
While still on earth, we are bound by human limitations, but we can seek to bring about the Kingdom of God within our parish by fostering relationships with fellow parishioners. Here are some ways you can help build community at Epiphany of the Lord:
Occasionally, sit in a different place in the church than you normally do and introduce yourself to the people around you.
Introduce yourself to someone who normally does not sit near you.
Join us at next week's Feather Party, especially if you've never been.
Plan once this month to attend a different Mass time than you usually do and plan to do so 3 or 4 times next year.
If you serve in a parish ministry role, offer to minister at an additional Mass time.
Sign up for a ministry and/or volunteer for a parish event.
This week, we welcome Dave Vacheresse from Annunciation Radio. We can support Catholic radio both by listening and by giving financial support. This Wednesday, November 13 at 9 am, please tune into Annunciation Radio. Fr. Melwin and Kathy Fech will be on air to help raise funds and tell listeners about the many activities at our parish.
Soon, we will enter into the season of Advent. Our liturgy committee is busily preparing for the upcoming season. Please stay tuned to the bulletin as all the details will be published once a schedule is finalized.
I am always pleased to be serving as your Pastor!
Fr. Gilbert Mascarenhas SAC