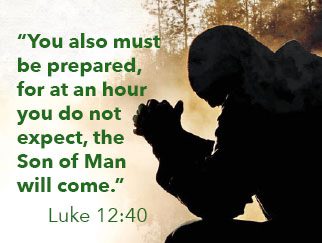 Nineteenth Sunday in Ordinary Time
Dear Friends in Christ,
Where has the summer gone? In just a couple of weeks our students will go back to the classroom and their busy routines. Spend these last few weeks together relaxing in the beauty of God's creation: going for a walk, a bike ride or just reading a good book outdoors. It is good for the spirit to have some quiet time to just reflect on the blessings in our lives.
The August Mega Moolah Mania drawing was last Friday! Congratulations to Jen Wasserman. We need a few volunteers to sell these tickets at the Birmingham Ethnic Festival next Sunday.
Last Sunday afternoon we celebrated the baptisms of two cousins, Noah James Goralske and Andrew Kaito Babka. Andrew is the son of Kyle and Stacey (Thomas) Babka and Noah is the son of David and Kelley (Thomas) Goralske. Congratulations to the Thomas, Babka and Goralske family as we bring these two boys into the Epiphany of the Lord family!
This Thursday, August 15, we will celebrate the holy day of obligation Assumption of the Blessed Virgin Mary with two Masses. The morning Mass will begin at 8:30 am at St. Stephen and the evening Mass will begin at 7:00 pm at St. Thomas Aquinas. Adoration will be cancelled on August 15.
If you or your parents are celebrating a landmark anniversary of 25, 40, 50, and 60 or more years of marriage, registration is now open for the Diocesan Anniversary Mass at Rosary Cathedral on Sunday, October 27 at 3 pm. See the bulletin for more details.
Only one week away! Baked goods are needed to sell at the festival, so put on your aprons! The Birmingham Ethnic Festival is only one week away. Gather your family and bring them to all the festivities on Sunday, August 18 beginning with the opening ceremony at noon. What better Sunday dinner is there than our World Famous Chicken Paprikas followed by pastries for dessert?
It is a joy and a blessing to serve as your pastor!
Rev. Gilbert Mascarenhas SAC