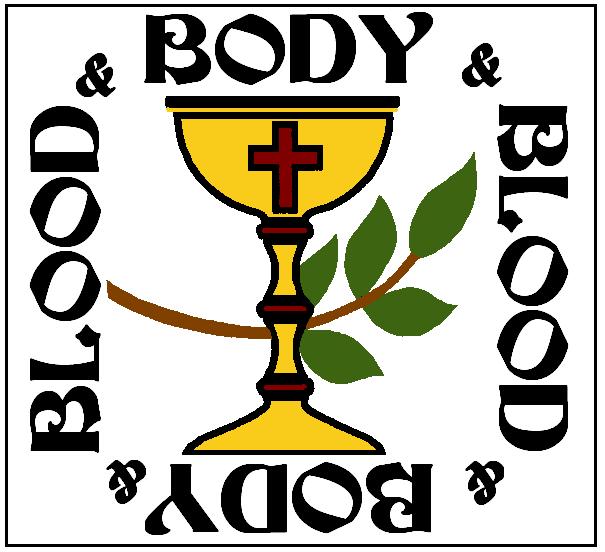 Most Holy Body & Blood of Christ
My dear friends in Christ,
This weekend, June 22-23, on the Feast of the Most Holy Body and Blood of Christ we have commissioned and re-commissioned our Extraordinary Ministers of Holy Communion at all Masses. Extraordinary ministers assist at Mass and are also an important part of our outreach to parishioners who are homebound, living in nursing facilities, or in hospitals or rehab. We thank these dedicated parishioners who faithfully serve the Lord through our parish.
From the priest Melchiezedek in the first reading to Jesus feeding the multitudes, this week's scriptures are about sharing food and invoking God's blessing. In the Eucharist, bread and wine is blessed through the priest to become the body and blood of Jesus himself. Sharing this meal, we find the food that gives us eternal life.
The new year Mega Moolah Mania Tickets are here for you to purchase or sell. The first drawing is coming up on Friday, July 5. Last year our profit was $11,900 from the Mega Moolah Mania ticket sale. We hope to have an even larger profit from this year's sale.
This weekend was Download Weekend for the new parish app and website. The new app allows you easy access to readings, prayers, parish events, and so much more! Tech Team members were available after all Masses to assist parishioners in downloading and answer questions. See the detailed information in this bulletin and download today!
We have received word from Bishop Daniel Thomas that he has appointed Fr. Tony Vera as the Associate Pastor of St. John the Evangelist Roman Catholic Parish, Delphos, effective July 1st. Fr. Tony has served Epiphany of the Lord parish for the past three years. His love for the homebound and parishioners in nursing facilities and hospitals has been unparalleled. Bishop Thomas has also appointed Father Melwin D Souza as the new Associate Pastor of Epiphany of the Lord Parish, Toledo, effective July 1st. Please keep both of these fine priests in your prayers as they transition into their new parishes.
In light of this news, on the weekend of June 29-30, we will celebrate Saturday Mass at 4:00 pm at St. Thomas Aquinas and consolidate all the Masses on Sunday into one Mass at 10:30 am at St Thomas Aquinas. There will be a reception for Fr. Tony and Fr. Melwin with finger foods and desserts after the Sunday Mass on June 30. Please come to bid Fr. Tony farewell and to welcome Fr. Melwin to Epiphany of the Lord.
May we remain in Christ and Christ in us.
Rev. Gilbert Mascarenhas SAC