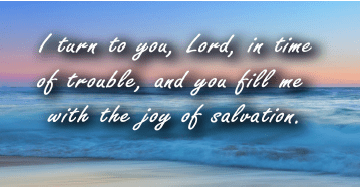 Sixth Sunday in Ordinary Time
Dear Epiphany Family,
It is hard to believe that we are almost into Lent (Ash Wednesday is this Wednesday, February 17th)! Lent is always a time to turn back our hearts more fully to our Lord Jesus Christ, allowing Him more room to change and transform us, as well as remembering the new life we already have received through baptism in His death and resurrection on Easter.
Ash Wednesday is always very powerful. It is a day that reminds us that we will die and were not made for this world. The Church calls us to both abstain and fast (one of only two days of fasting all year) to open our hearts more fully to the Lord's presence, remembering our total dependence upon Him. As you may have already read or seen, this year ashes will be sprinkled on the tops of our heads in order to ensure everyone's safety. This is a beautiful image of repentance found in the Old Testament when people repented by putting on sackcloth and ashes.
Things are changing here in our parish office. Just this week JoAnn Rawski began as our new business manager. We are very blessed to have her. The business manager position combines the positions of bookkeeper and facilities manager and is a common position in many parishes. Connie Schwartz will be retiring as bookkeeper but will be assisting with the transition and training of JoAnn. Her generous, kind, and hard-working presence has been a great gift to Epiphany of the Lord parish as well as St. Thomas previously for many years. We thank and praise God for Connie! We also thank and praise Him for Anita Hofbauer. While she has already stepped away from her position as facilities manager at the end of 2020 she has very generously assisted us in the meantime with some of our facilities needs. Anita did an amazing job of doing her best in keeping up with the many challenges of all of our facilities here at Epiphany over the past three years or so. Anita has also graciously offered her assistance with the transition. Please keep our staff and whole parish in prayer during this transition and of course please pray for our parish every day.
This weekend is ACA commitment weekend. Shortly before writing this column I made my pledge for the 2021 ACA. I encourage your generous support to help "charity and love prevail" through the wonderful ministries that the ACA supports throughout our diocese. I am personally so thankful for the ACA's support during my years of priestly formation, support that continues for today's seminarians. ACA also helps support Catholic Charities, which of course includes Helping Hands. There are many other ministries that truly help to make Jesus present throughout the 19 counties of our diocese. Thanks in advance for your support.
In Christ, 
Father Eric